Meet our magnificent team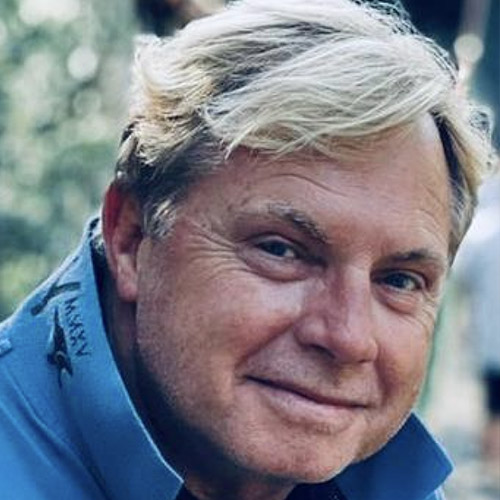 Derek Suttie
Learning & Development Facilitator
I have worked in education for more than 25 years, 21 of which have been in Leadership and Management at national and international schools around the world including South Africa, England, Italy, Spain, Indonesia and Brazil.
I truly believe that I have been 'called' to inspire the young people I work with - I am fortunate to work with young people and feel privileged to help and guide our younger generation towards wonderful and exciting futures. It is my calling to guide young people to develop personally and to become exceptional, well rounded leaders that are able to make a difference to our world in a relevant, meaningful and deeply caring way.
school-beyond-limitations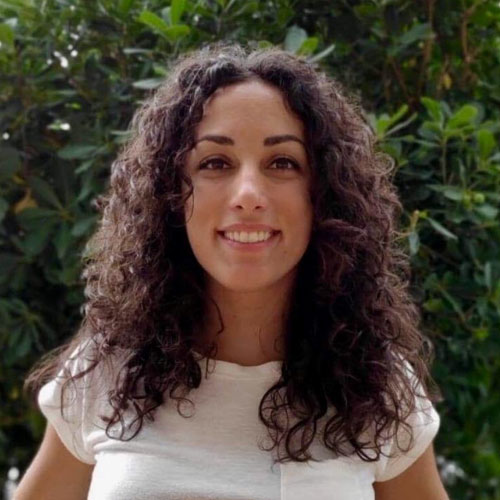 Kiki Tompazi
Learning & Development Facilitator
My nature is that of a person who is constantly looking to find the truth, understand how the world works, intensely contemplate and mentally refine everything I come across.
From a young age, I have enjoyed mathematics and physics. Therefore, I decided to go towards the direction of scientific studies and academically evolve in the field of physics in a pursuit of a deeper understanding of life.
The presence of children contributes to better understanding the world because their view on life can be extremely unique. Thus, working with children is an ongoing learning process for all people involved. This is one of the reasons why I value education and I choose to work in the field and to become a learning and development facilitator at School Beyond Limitations.
Dancing, snorkelling, scuba diving, forest walks, travelling, theater and spending happy time with my friends and family are some of my beloved activities.
school-beyond-limitations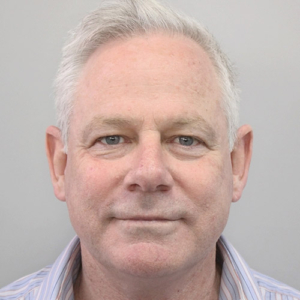 Craig Andrew
Learning & Development Facilitator
I am passionate about Geography, Entrepreneurship, Human Physiology (in Biology), History, Human Movement Studies, Marketing, Economics, Business studies, Fundraising, Community Development and Empowerment. I am inspired by the educational tenets of Kurt Hanh and Sir Ken Robinson which chime with my firm belief in students releasing
that 'there is more in you than you think' and students being 'masters of their own destinies'.
I have extensive experience in the youth education sector over 30 years in teaching and leadership roles in South Africa and the UK, including a long association with the Duke of Edinburgh's International Award (outdoor educational) programme. I have overseen in excess of 120,000 young people attaining their Duke of Edinburgh's Award in South Africa. I have raised over £52 million for philanthropic work globally and received an LVO from Her Majesty The Queen, in December 2013, for services to the
British Royal Family.
school-beyond-limitations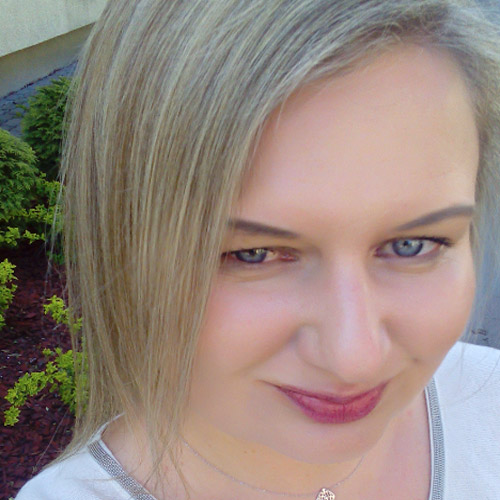 Anna Golanska
Learning & Development Facilitator
I am an enthusiastic learning and development facilitator with over 20 years experience in teaching English as a foreign language.I love to see my students follow their curiosity, persevere, make mistakes, live in the moment, create value and learn through experience. I have always been passionate about implementing innovative technologies along with a holistic approach to achieve best learning outcomes.My intention is to support my students to face any challenges they may encounter in their learning process and help them to become confident, life long learners. I always seek to equip the students with techniques that best suit their learning styles and inborn talents. Obviously, it is not only a foreign language that opens the door to the successful and fulfilling future, but also 21st century transferable skills like: critical thinking, collaboration, technological literacy and flexibility which are an essential element of effective teaching.
school-beyond-limitations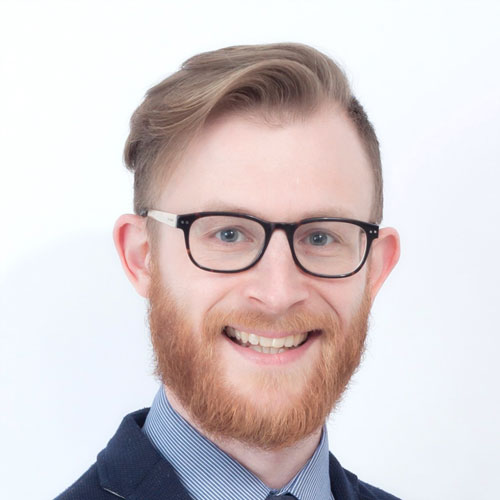 Brian McHugh
Learning & Development Facilitator
I believe that to thrive within this 21st century reality, students must learn more than content. My holistic approach to teaching and learning is built around the development of communication skills and the cultivation of a positive, growth mindset; this is where the roots of learning, discovery and growth can take hold.
While I am an Irish national - and currently living in Ireland - I think of myself as a citizen of the world. I have lived in six different countries throughout my life, and throughout my 11-year teaching career I have taught full-time in regions as diverse as Venezuela, England and China. These experiences have not only given me a wealth of life-experience and respect for other cultures and perspectives, but have allowed me to develop and refine my teaching and management practices within diverse settings and alongside a range of exceptional practitioners.
school-beyond-limitations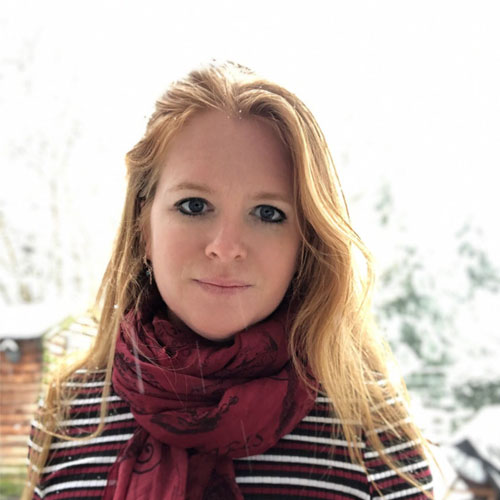 Emma Dunckley
Learning & Development Facilitator
I am very much a believer in the theory that; with enthusiasm and enjoyment in any subject, learning becomes an easy byproduct, and that a well-rounded education should include far more than the standard school curriculum. SBL's philosophy of learning has realised my educational ideology and I am very excited about working in such an environment, in which each student is seen and treated for who they are.
school-beyond-limitations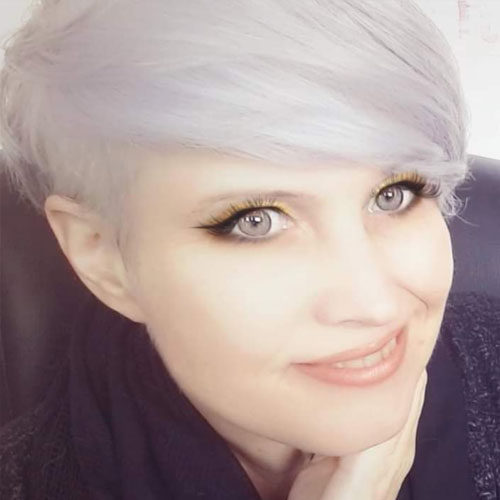 Julie Thompson
Learning & Development Facilitator
With over 25 years of experience teaching students at prestigious international schools on every continent (except Antarctica) her journey seeking new, better ways of learning has led her to SBL. Julie has a Primary school teaching qualification from the University of Wollongong in Australia and a Masters degree in Education and Instructional technology from Memorial University, Canada. Besides being an instructional designer, a technology coach/former Head of Technology, she has hands-on experience developing inquiry based environments in schools in places such as Tanzania, Chile, Thailand, Czech Republic and others. Her role as a Learning and Development Facilitator at SBL gives her the freedom to ensure that the joy of learning is never extinguished and natural curiosity of a child is celebrated. Her motto for life and education is: May we always question, may we always wonder and may we always explore!
school-beyond-limitations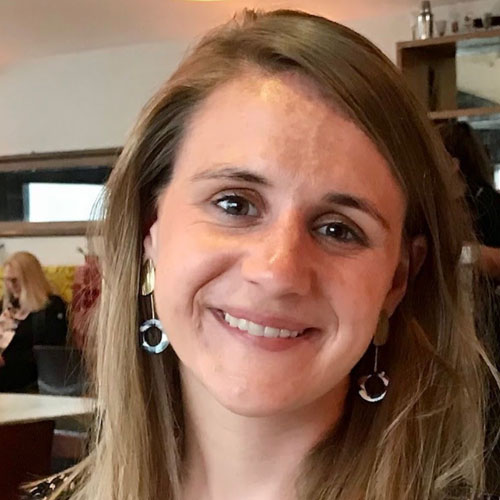 Susie Turnbull
Learning & Development Facilitator
My passion for teaching was first ignited when I moved from the UK to Rouen, France, to work as an English teacher as part of my languages degree at university. After completing my degree, I moved to London to study for a PGCE at Goldsmiths University. Renowned for its creativity and global mindedness, this teacher training programme provided me with the theory and practical experience to work in inner city London schools. I have also worked in an international school in Ticino, Switzerland. Whilst working at the school, I learnt about the IB Primary Curriculum and constructing knowledge through the inquiry cycle. With a strong dedication to supporting all students both academically and holistically, I love meeting and learning about people, their interests and what motivates them. My mission in life is to encourage the light to shine in others and I can think of no better place to live this out than at the School Beyond Limitations.
school-beyond-limitations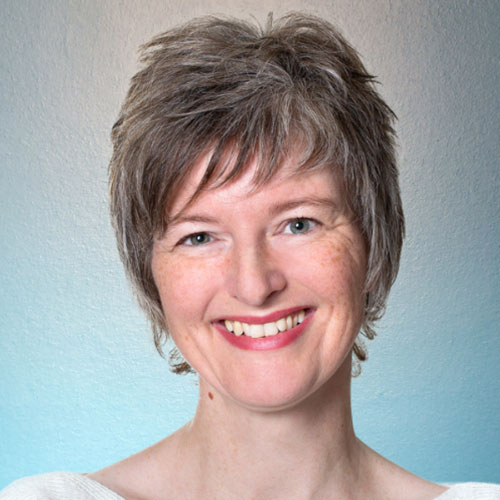 Claudia Rehder
Learning & Development Facilitator
For more than twenty years I've been a teacher in Germany in the fields of both: literature and science. Logical thinking and problem solving are as fascinating for me as expressing myself by writing a poem or a story, being creative, singing a song or being on stage acting or speaking. I truly believe that everybody is unique and has wonderful treasures inside to contribute to the world. My heart is full of enthusiasm and motivation to encourage my students to shine their very own light and that the walls we build are only in our mind.
school-beyond-limitations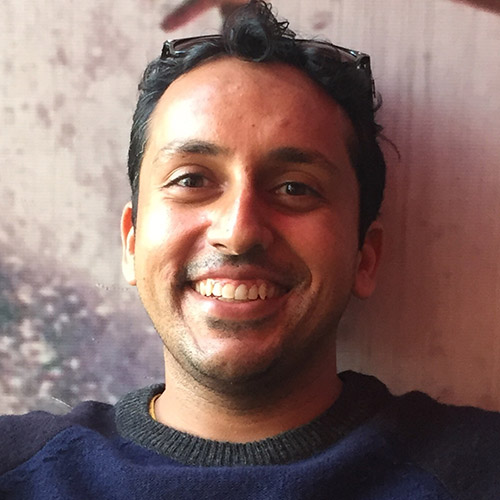 Ajit Dhillon
Learning & Development Facilitator
Education is a mindset. It is a way of seeing that allows a person an ability to not only access their world, but also empowers them to change it. I've spent the past ten years realizing this mission in my work as an educational leader in international schools in Singapore, Portugal, and America. School Beyond Limitations is a place where I believe I can fully realize this mission and I am so excited to join a community where we will forge a new potential of what individual students can achieve.
I am well-versed in the MYP and IB Curriculum, IGCSE, and American system(AP). In the past decade, I have worked with students from all over the world with an array of learning styles. International-mindedness and an appreciation of culture is something that is very important to me not just as a teacher, but also as a human being. A classroom is a place where people from all different backgrounds exchange ideas and learn from each other.
school-beyond-limitations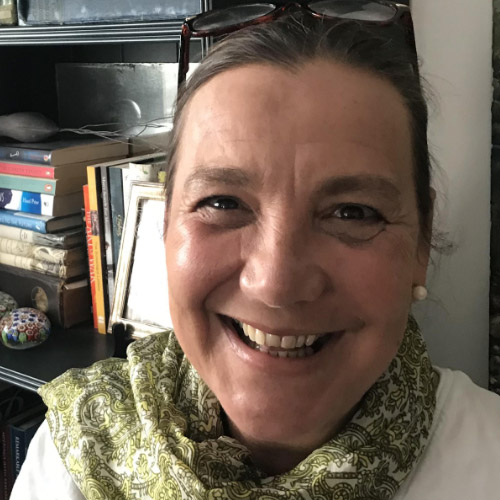 Debbie Andrew
Learning & Development Facilitator
Over the past 35 years of teaching, I have honed a love of English literature and more especially in the realm of children's books. I find enormous joy in helping children to discover the pleasures of reading for enjoyment and discovering the excitement of being able to 'travel' in the world of their imagination. Reading, too, often sparks a love of writing and the ability to express oneself through stories or poetry or song. I always marvel at the ease at which children and children's authors are able to write - uninhibited and with their 'inner-child' still perfectly intact.
Learning and discovering is always a thrill and it is especially more exciting when embarked upon with people who love to teach, learn and grow together. To be able to 'spark' one another's curiosities and ignite life-long learning, is one of life's great gifts - the rewards of which are limitless! It is why I love working with children. They are always interesting and interested, and it is a great privilege to be able to learn from them and to help guide their thoughts, ideas, and creativity on this journey of
limitlessness. I am both humbled and excited by the opportunity to be part of School Beyond Limitations; to be able to explore our innate curiosities in a safe and secure environment; to guide these curiosities through friendships established on kindness, love and respect so that each of us can realise the wonder that we already are.
school-beyond-limitations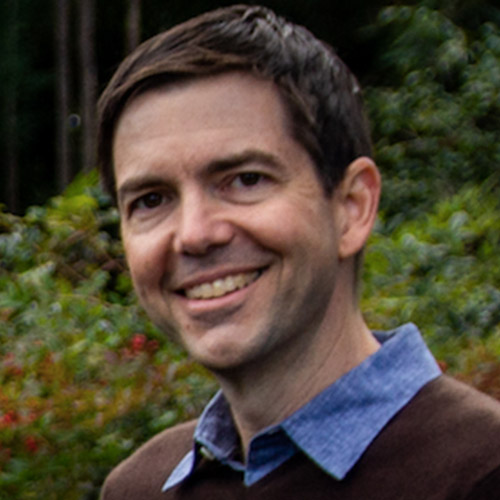 Gary Pearlz
Learning & Development Facilitator
I love to learn. Teaching puts me next to lots of learners. It lets me share their excitement and I get to push their thinking into new directions. My expertise is History and I teach English language and literature as well. (Let's not leave out that I love math, science, philosophy and art too!) In my 20-year career, I have worked in several schools, including public schools in the USA and private schools in Viet Nam, China and Japan. Travel is the best teacher and that's why I love SBL's commitment to residential weeks. I feel energized by the openness and innovation at SBL. I can't wait to co-create more new ways to learn and share and grow with our community.
school-beyond-limitations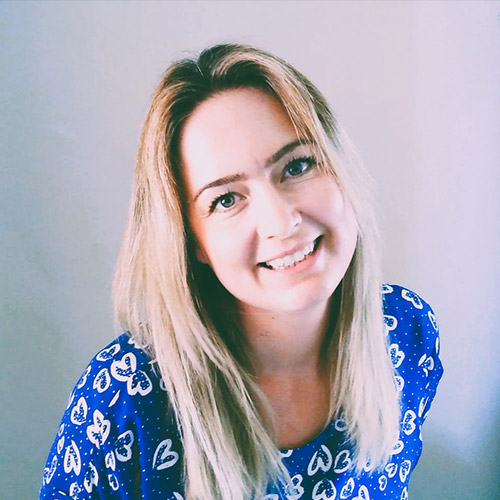 Jayne O'kneefe
Learning & Development Facilitator
I have a profound love for teaching and have gained over 16 years of extensive classroom experience in both British national and international schools, as well as private home schooling and tuition.
Working with children and young people allows me to appreciate life from a whole different perspective; seeing the world through their eyes and encouraging them to find wonder in the facets of life that adults often overlook, is a truly amazing experience.
Throughout my teaching career, I have been dedicated to developing my pedagogical knowledge and adapting to diverse learning needs. Respecting the individual needs of my students has always been at the heart of everything I do. Encouraging children to realise and embrace their individuality and validate what makes them unique is paramount.
I am now extremely excited to continue my career as an SBL facilitator; collaborating with like-minded educators - who share my belief in the importance of 21st-century education.
school-beyond-limitations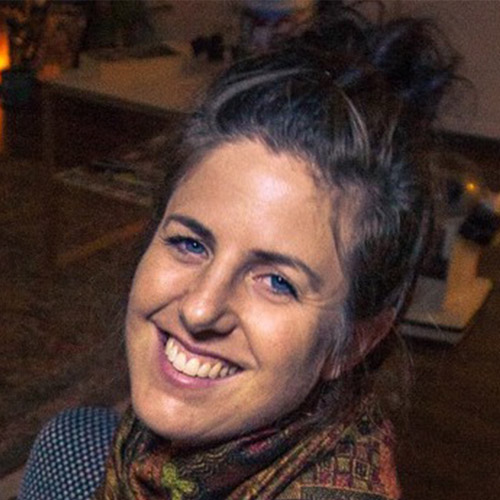 Lisa Cornell
Learning & Development Facilitator
I've developed my teaching practice over 15 years, across 4 continents, face-to-face and online, with adults and children, large classes and 1-1, mixed and girls-only, religious and secular, in mainstream and special needs schools, and my conclusion is … to do what SBL does - educate our young people through inquiry and self-direction, so they learn to think critically and act impactfully.
I am passionate about empowering young people through a combination of academic and personal achievement, and it has been my experience that a blend of knowledge, along with a positive mindset and resilience, are important foundations to leading a successful and fulfilling life.
My motto, and that of my students, is "If you are not willing to learn, no one can help you. If you are determined to learn, no one can stop you." It is an honour to be guiding and mentoring our young people as they create their unique life adventures and to be collaborating alongside such dedicated colleagues.
school-beyond-limitations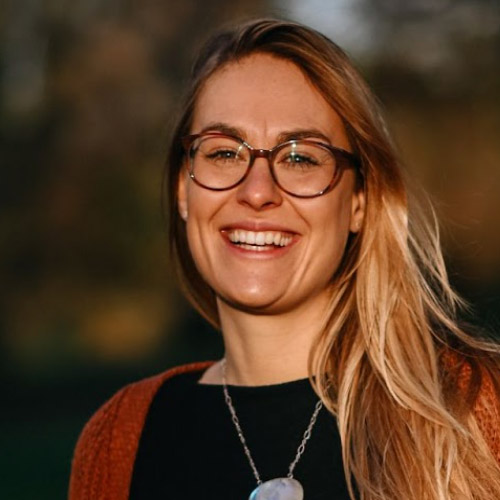 Nanuk Jäger
Learning & Development Facilitator
I'm delighted and proud to be part of the SBL Team. I look forward to meeting and accompanying your child on this journey at "School beyond limitations."
I love that learning takes place with the main idea that students actively construct their knowledge based on their prior knowledge and values. Likewise, I'm motivated to facilitate a holistic learning approach to create meaningful new learning connections.
I believe a holistic learning approach takes place vice versa, and I'm thrilled to learn from your child. Learning never stops.
I'm very passionate about the well-being of humans.
I believe that understanding how emotions work and how to deal with them is crucial to let the individual 'beyond limitation' learning experience unfold itself.
I look forward to getting to know your child and embarking on this journey together.
school-beyond-limitations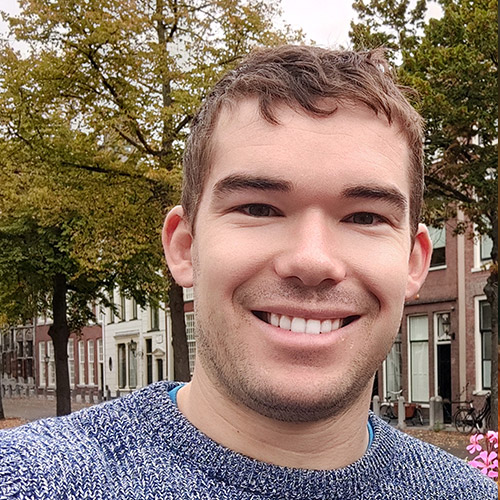 Oliver Shearman
Learning & Development Facilitator
I have been an educator for over a decade and during that time, I have learned how much students need to be recognized for the unique and wonderful individuals that they are. SBL supports this vision and I find myself joyous to be part of this sadly uncommon approach we have to education. I have studied science and mathematics formally, but love learning and understanding the connections between all fields and topics of study and while I love connecting content; no matter the context of teaching or learning, I have always found the most important connection to make is one between student and teacher. As Aristotle is quoted to have said: "Educating the mind without educating the heart is no education at all." SBL allows the time, freedom and real opportunities to get to know our students, to authentically connect and support their exploration of topics of interest and more broadly the world around them.
school-beyond-limitations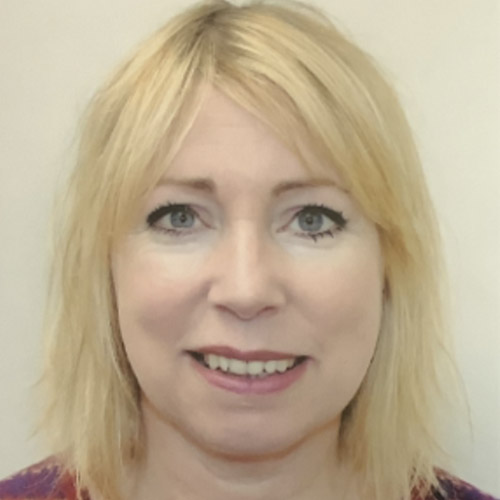 Rachel Henderson
Learning & Development Facilitator
I have travelled extensively and have a varied professional background in the areas of modern foreign languages (French and Spanish), psychotherapy and education. What unites my working life to date is communication, be that when talking to someone in another language, helping someone to overcome a difficulty in their life or teaching to bring out the best potential in my students.
My experience as a teacher in Primary and Secondary School has shown me that when students have autonomy in their learning journey, this enhances their well-being and ignites a love for learning.
This level of student autonomy is a cornerstone of the SBL ethos and philosophy and completely aligns with my own philosophy of education which is that each child should be valued for their unique strengths and talents. This is why I'm delighted to be part of such a pioneering 21st century school that focuses on the individual development of each child's creativity and provides them with a holistic education that encourages them to find their passion, path and purpose.
school-beyond-limitations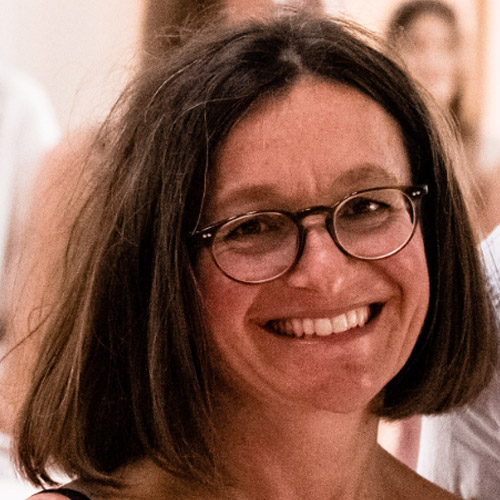 Sandra Eckert
Learning & Development Facilitator
Having worked in the educational field for more than 18 years at a German university I gained experience in organizing international conferences, collaborating with international students and supporting their study interests in many different aspects. During all these years helping young people concerning organization - / administration – related matters was one of the achievements which always filled me with joy. I have always been interested in different cultures and how we can learn from one another and bring in everyone's potential for the sake of a balanced common future.
I am excited and extremely grateful to be part of SBL's wonderful community of empathy, caring and learning and eagerly want to help the students grow into their potential by assisting both mentors and students in any organizational matter.
school-beyond-limitations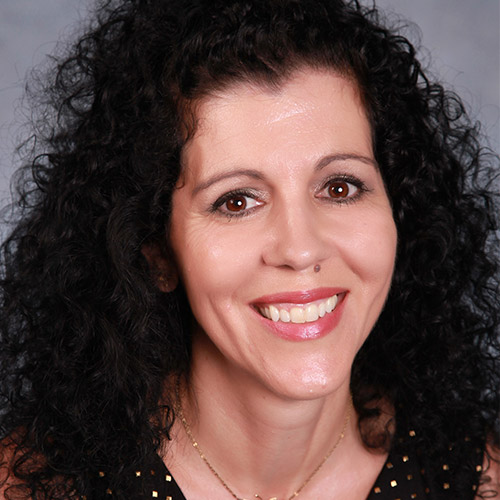 Sonia Dos Santos
Learning & Development Facilitator
I am a happy and passionate, Mathematical orientated facilitator. The way mathematics is interwoven in all that we do and see has a profound effect on my curiosity and eagerness to investigate.
My soul-food is connecting with people. I have had the privilege of working with the most elite schools to the most underprivileged schools. The common element is one of recognising and accepting the person for who they are at that time in their lives. SBL with its unique blueprint and philosophy allows our youth to find their inner voice and follow their passions. I am looking forward to connecting with students and their families whilst we embark on a most wonderful journey of learning and self-development together.
school-beyond-limitations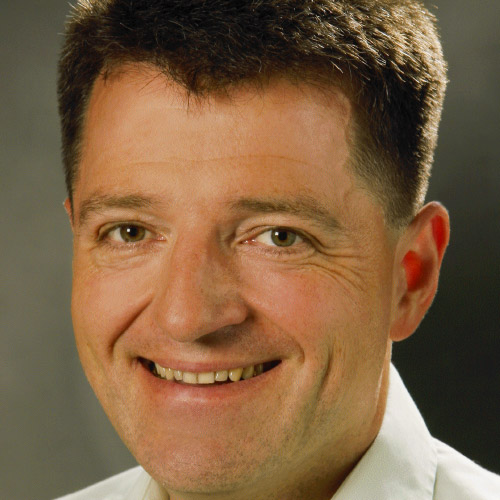 Thomas Erler
Learning & Development Facilitator
Around 10 years ago I left my job and started a coaching business. At the same time by coincidence I started private tutoring in mathematics and physics, mainly to prepare the students for their next tests or their final exams.
From private tutoring I then moved into an employment as a mathematics and physics teacher at an international boarding school in Switzerland where I worked for 4 years, followed by 5 years at a private school in Germany where I was a class teacher and preparing the graduating classes for their final secondary school examinations, i.e. Abitur in mathematics and physics.
Preparing students for the exams and helping them to pass worked quite well. However it still did not help them finding their passion, the one thing they are burning for, their essence.
That is what makes School Beyond Limitations so extraordinary. Our main goal is to help the children to find and awake their true essence, their passion and to have the courage to go for it in life.
I am very grateful to be part of this community.
school-beyond-limitations