How to nurture the gifts of each child?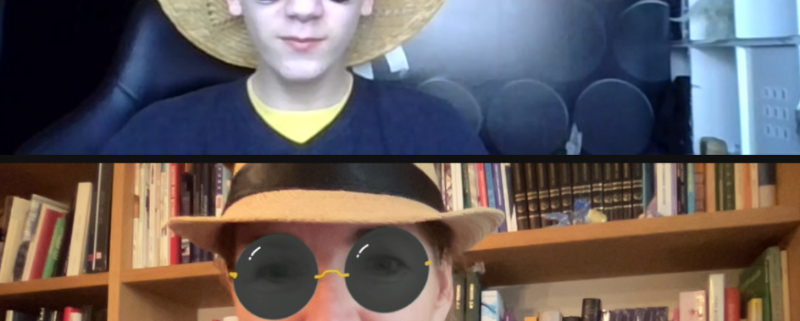 One of the key reasons why I have designed and Katharina and I have created SBL was that I realised that in nearly any system students are categorised – whether with regards to their age or pre-given standards and that often the real call of education which is to pull out and to inspire young people has been either partially or fully lost throughout the process.
Some students dealt well with that as they have been trained to be competitive or because they have a defined heart centre – named ambition (according to their Human Design profile). 
After having done several degrees and one Master Degree in Gifted Education I felt that it is not about categorising into gifted and non-gifted students – it is about nurturing the gifts of each student by personalising the approach to learning according to their interests, their talents, their personality without leaving out the importance for them to realise that they are part of a big picture.
So, in more spiritual terms this may be seen as follows: Each person has their own specific mission/talent and as such they are the important additional piece of the whole.
I firmly believe that every student wants to learn and is curious by nature and that it just takes time as it does not happen when we want, but when they are ready and when they feel seen, appreciated, inspired and taken by their hands.
As such there is no limitation to any achievement. 
If we inspire them; if we believe in them; if we encourage them; if we show them strategies; if we support them emotionally, intellectually, spiritually;… then everything is possible. 
At SBL we collaborate for the magic to happen.
Let's go with the energy of our students

Let's inspire them

Let's show them that there are no limitations if they want to take the respective steps

Let's tell them that it requires engagement (on a daily basis), but if that is there the sky is not our limit

Let's believe in ourselves

Let's support one another in this mission

Let's get over any fear as fear is coming from our minds

Let's realise that fear is a powerful guiding force to step beyond it
Because… IN EVERYTHING WE DO, WE BELIEVE IN THE POWER OF EDUCATION IN ORDER TO BRING THE UNIQUE ESSENCE OF EACH STUDENT INTO LIFE.
I firmly believe that the more we believe in this mission and work towards that, our students get empowered and will see that there are, indeed, no limitations out there.
https://www.school-beyond-limitations.com/wp-content/uploads/2022/02/Screenshot-2021-12-14-at-13.10.33_ccexpress.png
922
800
Martina
https://www.school-beyond-limitations.com/wp-content/uploads/2019/11/logo.png
Martina
2022-02-24 10:02:46
2022-02-24 10:03:58
How to nurture the gifts of each child?